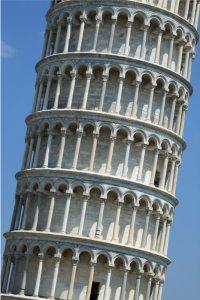 Go to almost any Italian restaurant in the United States and no matter the season you'll likely find some iteration of pasta primavera. In fact if you were born after 1980 you have no recollection of a world without it, but like many other dishes attributed to Italy, Primavera is a modern dish conceived in America. Prior to the opening of Le Cirque though I'm sure people were tossing their pasta with fresh, spring veggies, the dish as it's known today didn't exist. Primavera literally means first spring, and almost anything can be labeled as such if you toss in some asparagus and/or peas. It's often made with a cream sauce of varied gloppy-ness, and that is my main complaint with ordering it. Who wants a dish celebrating spring vegetables under a thick coating of Alfredo sauce.
I have never worked in an Italian restaurant, but in my imagination, the less authentic ones have two deep bain-maries, one filled with red sauce and one with a thick cream sauce, each sauce is doctored according to your order. If you get Bolognese they toss some ground beef, and if you're lucky some pork too, into the red sauce, and if you select Alfredo, Carbonara or Primavera they toss some ingredients into the white sauce. And so we have been brainwashed by places like The Olive Garden and Maggiano's to have a narrow view of what these dishes taste like.
Once you remove the need for cream sauce from the concept of primavera you're free to use it for a range of applications from a Frittata Primavera, a Primavera Quiche, Pasta Primavera, and Risotto Primavera. If you're making pasta, and you want a creamy sauce, when your vegetables are almost cooked toss in just a bit of cream, and let it reduce as the vegetables finish cooking.
For our primavera dinner I opted for a risotto. Many people shy away from making risotto because they think it's difficult, and they hate the constant stirring. Here is a secret I learned from one of my instructors at culinary school, a chef who had studied in Italy and was regarded as an expert on Italian cooking. You don't have to keep stirring! I like to stir after I add the first cup of stock because that will be absorbed the most quickly, and you won't have long to wait (or stir). After that I add a cup, keep the heat on low, give it a good few stirs, and leave it. With each addition of stock the absorption rate will be slower. I add my stock one cup at a time, but according to Chef Elmer you only need to add it three times (total) and just let it cook, stirring only when you add each third. If you have added all your stock and the rice doesn't feel fully cooked, add some water.
I can't think of a better way to welcome spring! What are your favorite spring dishes?
Risotto Primavera

Print recipe
Ingredients
1 1/2 cup arborio rice
3 tablespoons olive oil
1 tablespoon butter
5 cups vegetable or other stock
1/2 Large Spanish onion (chopped fine)
2 cloves garlic (chopped fine)
1 bunch thin asparagus (cut into 1)
1/2 pint grape or cherry tomatoes
1 cup peas (fresh or frozen)
1 cup parmesan cheeses (grated, more if you like!)
Directions
Step 1
In a large heavy bottomed pot heat 2 TBL of oil over medium heat
When oil starts to shimmer add onions to pot, stir often
In another pot heat stock
Step 2


When onions are translucent add garlic and stir until garlic is fragrant, add the butter, and as soon as it melts add rice to pot
Stir well to make sure all grains are coated with oil
Step 3
Add 1 cup of stock to rice and stir well until stock has been absorbed
Continue adding stock on cup at a time, add each cup when the previous one has been absorbed
Step 4


When you add the last cup of stock add peas to pot
In a saute pan heat the remaining oil, and add tomatoes.
Saute tomatoes, until they start to burst, then add the asparagus and 1/4 cup of water, cover and let steam
Step 5
When the asparagus is bright green transfer the vegetable mix to the rice (with any liquid)
Taste the rice, it should not be chalky. It should be creamy and cooked through
Stir in cheese, taste for salt and serve