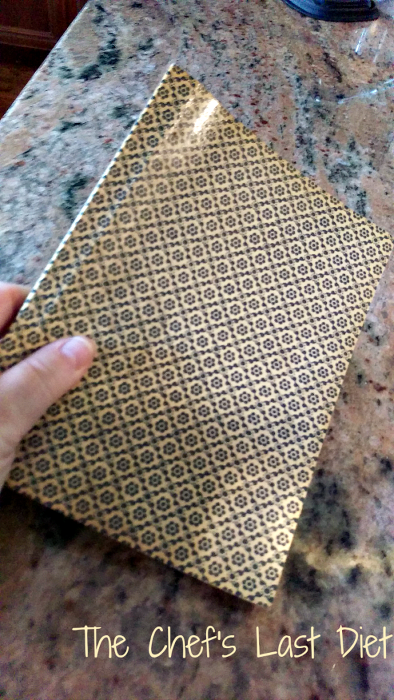 A while ago I wrote about my blue notebook and my inability to find it, and this weekend I found it. I found it between two larger books and had been pushed far enough back in the bookshelf that I couldn't see it in my several spine searches. As with most things we're searching for, I found it when I wasn't looking for it. I pulled out another book (I've already forgotten why) and there is was; its sweet little self, just as I remembered it.
One of the reasons I wanted it so much was for one recipe I knew was in there. A recipe I got from my friend Dan for peanut sauce for cold noodles. I found that and so much more. It dates back to the 1980s so there are three frittata recipes, as well as recipes from my two roommates. There is also a list of recipe titles and the issue of what magazine I found them in spanning 1982-1987.
With this treasure in had I set out to make a soba noodle dish with veggies and the peanut sauce. We kind of had a buckwheat themed weekend, including blueberry, buckwheat pancakes topped with a white peach compote (made with overripe peaches salvaged from my counter), kasha for breakfast Sunday, and these noodles for lunch Sunday.
I hope Dan won't mind that I've tweaked the recipe a little, but it's still the best recipe I've found. I made the sauce yesterday and it improved overnight. It's a good thing I didn't tell Rachel, because she was eating it by the spoonful once she tasted it. The cold noodles were a perfect lunch on a hot, final day of July. We have enough left for both of us to take for lunch today. We used soba (buckwheat) noodles, this sauce would be great on Chinese egg noodles, grilled chicken, or off a spoon.
Cold Noodles with Peanut Sauce

Print recipe
Ingredients
8oz soba noodles (cooked according to package directions, rinsed with cold water)
1 red pepper (cut into julienne)
1 Mini cucumber (cut into julienne)
1 cup julienned cabbage
2 scallions (sliced thin)
2-3 tablespoons cilantro (coarsely chopped, reserve some for garnnish)
2 teaspoons sugar
2 cloves garlic (minced)
peanut sauce
1/4 cup peanut butter (warmed in microwave)
5 tablespoons brewed black tea
3 tablespoons dark soy sauce (if not available regular soy sauce is fine)
1-2 teaspoon chili oil (more if you want it very spicy)
2 teaspoons toasted sesame oil
2 teaspoons red wine vinegar (I think this is the secret ingredient)
Directions
Step 1


To make sauce, first measure oils in measuring cup, then measure peanut butter and it will easily slide out of cup. Heat peanut butter in the microwave for about 20 seconds to soften it so it blends easily
Step 2


Mix together peanut butter, with all other sauce components, and blend well. If sauce seems too thick add more tea. Taste for spiciness and seasoning. Let sit at least one hour, and up to 24 hours in refrigerator.
Remove from refrigerator 30-45 minutes before mixing with noodles.

Step 3
Once noodles are cooked (according to directions on package) rinse with cold water to cool them.
Put noodles into a large bowl and toss with vegetables
Add half the sauce and continue tossing, add more sauce as needed. If you like things saucy you'll probably use all of it (we did).
Serve immediately, or chill until ready to serve.
Garnish with sprigs of cilantro