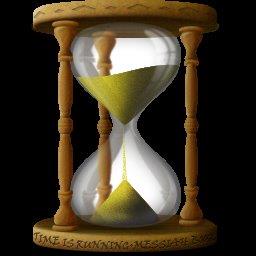 Everyone is looking for recipes for dinner in under thirty minutes. I know when I get home speed is paramount, and impacts my mood for the evening. Planning is great, but if you're like me you don't do enough of it. Many of my quick, on the table in less than thirty minute meals are vegetarian, or pescetarian as my daughter doesn't eat meat, but not all. Many don't require a recipe, more an assemblage of ingredients in preferential proportion. In a perfect world (one I have yet to discover) we'd have a nice mix of pre-prepared and a la minute meals, but at our house weekday meals are generally what I can toss together while my daughter showers after crew or soccer.
Below are ten simple, homemade and quick meals you can have on the table in under thirty minutes. I can chop pretty fast, but frozen vegetables are great for quick meals; no chopping, no added ingredients, and not subject to seasonal price fluctuations. I have a freezer full of them! Some meals can benefit from some day before, or morning prep, but will be fine if you do them as your first step. No doubt you've got an arsenal of these, but who couldn't use another few?
There are some things we always have on hand. In my pantry are canned tuna, chick peas, black beans, artichoke hearts and capers. Frozen staples include corn, peas, shrimp (raw, shell-on). I always have a variety of pasta shapes, chicken stock, parmesan cheese (not grated), eggs, onions and carrots, lemons and limes. There are meals we love, like black bean burgers, that take more than thirty minutes, so though they don't make this list, the prep is so easy we can do it the night before, and make them the next day. So without further ado, I offer you ten dinners you can make in under thirty minutes:
Shrimp Tacos. We love these, and I make them with a variety of slaws. Sometimes I'll throw the slaw together in the morning so it has time to marinate, but you can do it last minute as well. We love the handmade, corn tortillas from La Tortilla Factory (I am not affiliated with them in any way).

Remove 6 (21-25) shrimp per person from freezer and put them into cold water to defrost (takes about ten minutes)
Take one bag of slaw mix (there are many varieties available, get one that's just veggies, no dressing) and mix a dressing of juice of one lime, 2 TBL of olive oil, a TBL of honey, salt, and pepper. I make the dressing, whisk it together then add the slaw, and let it sit.
If you have one, dice up an avocado and put into a bowl as an extra topping
If you have leftover corn, strip it from the cob and add it to the slaw
Peel shrimp, toss with 2 cloves minced garlic, 1 TBL oil, 1 tsp of chili powder, and pinch of salt
In a large pan heat 2 tortillas per person
In another pan heat a small amount of oil until hot and sauté shrimp until done (1-2 minutes per side)

Pasta with feta and tomatoes:

This one is easy and has lots of variations. If you'd like to include meat, brown some chicken and feta sausage with the mushrooms
This is also a great meal to toss in any leftover meat or chicken you have in the fridge

Joe's Special: Some people consider this dish breakfast, probably because it contains eggs, but it make a satisfying dinner on a cool night. Serve with any type of potato or good bread.

Take a 10 oz. box of spinach from the freezer and put into a bowl of water to defrost
In a large bowl whisk six eggs with salt and pepper
Chop a large onion and sauté in a 12″ pan with 1 TBL oil, when onions start to soften add 8 ounces of ground beef, and cook, breaking up meat, until meat is cooked through
While meat is cooking drain spinach and squeeze out water
Add spinach to meat mixture and cook covered for 2 minutes, then remove lid, and stir to combine spinach into mix, cooking until all water is evaporated
Add mixture to eggs, mix well, meanwhile heat another tablespoon of oil in pan over medium high heat. When oil is hot, add egg mix back to pan, and cook, stirring gently until eggs are cooked, about 2 minutes.

Pork with greens and butternut squash:

To cut down on prep time, use 1 pound pre-cut or frozen squash (for four)
Use one large bag of chopped greens; kale or collards and use 1 pork chop per person, and one peeled, sliced apple, 3-4 peeled garlic cloves, smashed
Salt and pepper chops on each side. Brown in a large, deep skillet or Dutch oven using enough oil to cover the bottom of the pot.
Once chops have browned remove them from the pot and add remaining ingredients to pot, add 1 cup of stock or white wine, add 2 tsp kosher salt, 2 tsp dried rosemary and 1 tsp of dried thyme. Put chops on top of veggies and cook over low heat for 12-15 minutes.
Cook chops to 160°, and remove from pot
Mix vegetables over high heat until most of the liquid has evaporated, plate the vegetables and top each with a pork chop.

Pasta with Tuna and Capers: this is a favorite at our house, and it makes a fine lunch the next day.

Cook one pound of pasta (this works well with any shape pasta) according to your preference. Drain one can of tuna in the colander you'll use for the pasta. Leave it there. When you drain the pasta, keep one cup of the cooking water and drain the pasta over the tuna to heat it up.
While the pasta is cooking zest and juice a lemon, saving half the juice for another recipe, or salad dressing.
Return the pasta to the cooking pot with the tuna. Add 1/2 cup of capers, the lemon juice and zest, 2 TBL of butter, 1 TBL of olive oil, and a generous amount of freshly grated parmesan cheese. Toss well, adding pasta water if needed. Serve with fresh ground pepper.
Most of these recipes are adaptable to substitutions depending on what you have on hand, and your personal preferences. I hope you found at least one that will make this week a bit easier. I'd love to hear what your dinner in under thirty go-to recipes are.