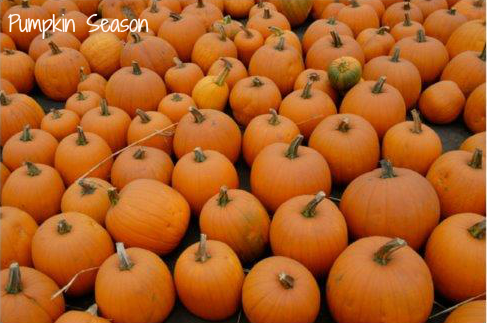 Who doesn't love pumpkin season? It's here again, and it's delicious. Though I'm not a fan of Starbuck's PSL I do love pumpkin. And scones; I love scones. Each time I make them, I experiment and improve the recipes. I wasn't sure how adding pumpkin would change the texture. One question I had wa would the batter be too heavy (it wasn't). If you're looking for something to offer guests who will be staying for breakfast, these scones are perfect warm with cream cheese.
I have tried both fresh pumpkin and canned pumpkin, and I find that fresh pumpkin isn't worth the effort, and the taste is the same. I use canned pumpkin for pie, soup and now for scones. When it comes to savory things I like seasonings like sage and cumin to offset the sweetness of pumpkin. For these sweet scones I added pecans—because I like pecans in any type of scone. My first batch those were my only add-in, but batch #2 included candied ginger, currants and pecans.
My usual Google search for pumpkin scone recipes, and didn't locate one I liked, and none included all the goodies i wanted. I went with my basic scone recipe with a few deviations. These scones have all the lovely flavors of the season and are as good for breakfast as an afternoon tea break.
You may not want to bother toasting the pecans, but I promise you the difference is significant. Also, your kitchen will smell wonderful. You can load your pumpkin scones with a variety of fillings including 1/2 cup of any of the following: chopped dates, chopped apples, chocolate chips, or you could make them savory by reducing the sugar to 2 tablespoons, and adding 4 ounces of shredded cheese such as cheddar or smoke Gouda, and 1 tablespoon of dried sage. No matter what, don't skip the pecans!
No need to wait for next week to make these. If you love pumpkin, why wait? Make these today, after all we don't have to wait for Thanksgiving; pumpkin season is already in full swing!
Loaded Pumpkin Scones

Print recipe
Ingredients
2 cups flour
4 teaspoons baking powder
1/2 teaspoon kosher salt
1/3 cup sugar
1 stick cold butter (cut into small pieces)
1/2 teaspoon cinnamon
1/2 teaspoon ground ginger
1/4 teaspoon nutmeg
1 cup pecans
1/2 cup currants (or raisins)
1/4 cup crystallized ginger
2 Large eggs
3/4 cups heavy cream (or sour cream)
1/2 can pumpkin puree (about 1 cup)
Directions
Step 1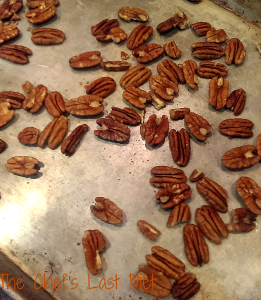 Preheat oven to 375F
While oven is heating toast pecans for 7-8 minutes until they are fragrant and toasted
Let pecans cool then roughly chop in food processor, or on a board
Step 2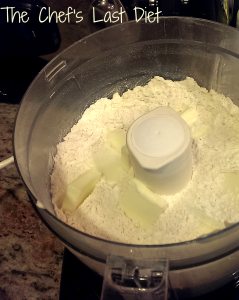 Mix flour, baking powder, spices, sugar and salt
Beat eggs and add cream together
Add butter and cut into flour until it resembles coarse meal


Step 3


Add egg mixture and pumpkin, and mix until just combined
Add pecans, currants and ginger
Scoop into eight scones
Bake 18-20 minutes until tops are golden brown, and a toothpick inserted comes out clean