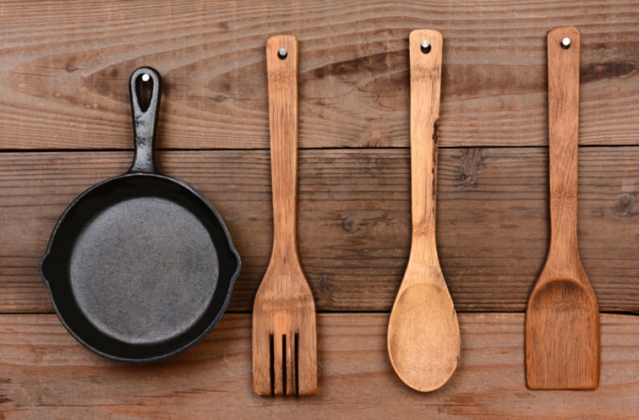 Today I begin year three of The Chef's Last Diet. When I began writing I had big dreams of what this blog would become. I imagined thousands, not dozens of people reading the quality content I'd be creating. I started planning my cookbook, and practicing for my appearance on the Today show, explaining to germaphobe Matt Lauer that mayonnaise actually acts as a preservative rather than making things spoil faster. Ina Garten and I would compare notes on the best way to roast a chicken, and what brand of chocolate we prefer. I'd be charming and humble as fans clamored for my words of wisdom.
I sit at my kitchen counter typing away, and trying to offer you recipes and a point of view that will interest you. This year I added a weekly post that is much more personal and though some people have responded well, others have bailed. I am often surprised to see how much content I have produced. This will be my 361st post, I've published over 100 recipes, and there are about 60 pieces sitting in my drafts folder waiting for some attention and serious editing. If you're curious, here is my first post, that if nothing else will explain the name of this blog.
Because I cook what I like you won't find recipes for spicy dishes, and my salads never include celery, though my soups always do. I try to make my recipes easy to follow and clear. My philosophy is that anyone who wants to can cook great food, that using good quality ingredients, and cooking seasonally will get you the best results. I love food, and I want to share that love with you. If you are new here, I encourage you to browse through my older posts and recipes. They are meant for cooks at any skill level.The advice I offer most often, and repeat is to use the best possible ingredients you can afford, it will make a big difference.
Blogging can be like doing a radio show, you do all this work alone and hope someone is out there listening or in my case reading. I love your comments, I hope you're trying some of the recipes. I admit I am a bit of a food safety nerd, so I also hope you're taking my advice on keeping your kitchen safe and your family healthy.
Most of all I thank you for reading and spending your precious time with me. I hope I make it engaging and fun for you. I hope I can take some of the fear or mystery out of cooking, and offer you the practical support you may be seeking. Thanks for joining me, and an extra hearty and a little teary thanks to those of you who have been with me from the start.
Today I offer you a recipe I've been working on for a while, and finally got right. It's not very pretty, but what it lacks in looks it more than makes up for in flavor, depth and versatility (kinda like me). Enjoy!
Mushroom Spread

Print recipe
Ingredients
24oz Cremini or baby bella mushrooms (stems removed enough for mushrooms to sit flat)
1/2oz dried mushrooms (morels or porcini)
2oz fresh goat cheese
1/4 cup ricotta cheese
1 teaspoon kosher salt
1/2 teaspoon truffle oil
Directions
Step 1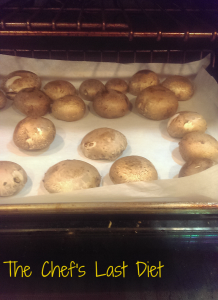 Preheat oven to 275F
Roast mushrooms on a parchment lined baking sheet for 30 minutes, turn them over and roast another 30 minutes
Step 2
Put dried mushrooms into a spice or coffee grinder and pulverize to a powder
Step 3


Let roasted mushrooms cool
Put all ingredients into the bowl of a food processor and pulse until mixture forms a spreadable paste