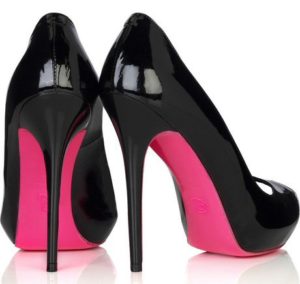 As she gets older my daughter and I spend less time together, but our drives to school a few days a week have spawned what I refer to as my morning lecture series. Mornings are hectic and we hardly ever achieve a clean getaway; one of us invariably forgets and has to go back for something. Once we're out of the garage, and on our way though we have about twenty minutes of us time with no interruptions.
Sometimes we go over study material for an upcoming quiz, discuss a paper she's working on, or college applications. The topics we cover are usually pretty dull stuff, but once in a while she'll ask me a question that requires more from both of us. We need to think, and I do my best to ask her the kind of questions that will draw her ideas and opinions out rather than imposing mine on her. I succeed to varying degrees in this endeavor.
She is almost seventeen but much more naïve than I was at her age. She has been in the same small school since pre-K, as have most of her classmates and is still waiting for her first kiss. When she asks me about sex, relationships and navigating the adult world I try to answer in a straightforward, honest way. I will not lie to her. I try not to scare her even about the things that scare me for her. Society has changed drastically since I was seventeen.
A year or so ago on a morning drive she told me she thought sex sounded horrible and she couldn't understand why people wanted to do it. I finally had to end the conversation when I found myself trying to sell her on the idea. It's not that I don't want her to have or enjoy a sexual relationship, it's that she needs to make that decision herself and I don't want her to ever feel pressure from anyone (including me) to do something she's not ready for.
A few days ago we started talking about what femininity means. She recalled her princess phase when she wore only pink and loved all things sparkly; she was four. Neither of us is a girly-girl. She is an athlete, and plays hard. She swims, rows crew, runs and dresses almost exclusively for comfort. Though she is beautiful she's not the least bit vain. She loves make-up, nail polish and when the occasion calls for it, form-fitting, sexy dresses. Her transformation always shocks me. None of this means she is or isn't feminine. It is about the broad spectrum of femininity.
"What do you think femininity is?" I asked her as we hit the halfway mark between home and school. Ten minutes left to tackle a subject that could yield a zillion Google hits. She asked me to tell her what I thought. (In my head, whenever someone asks for my opinion I wonder if they're prepared or if they really do want to know what I think, because if you ask me, I will tell you.) I cleared my throat head and started the morning's lecture.
I realized how complex the word and all it implies is. Are those girly-girls more feminine than those of us who prefer comfortable shoes to stilettos? Is femininity external, internal or, as I suspect, a mixture? I consider myself very feminine, but you might not draw that conclusion based on my appearance—or you might. All this rushed through my mind as I tried to answer the question; what is femininity? Or more specifically why do I consider myself feminine?
For many years, especially at work, I cultivated the persona of a tough, no-nonsense boss. People described me as harsh, and told me they found me intimidating. I was not being authentic; I was forcing myself to be who I thought I should be and I was failing. Daniel Goleman set me free. Ironically, it turned out that by being softer, kinder, more authentic which (for me) meant more feminine I could be more effective. Work got easier and I had more energy. I stopped looking at everything through a false lens and my world expanded. I stopped fighting with everyone (myself).
Femininity has nothing to do with intelligence or ability I told her. It's not about packaging or decor. Femininity has nothing to do with who you choose to sleep with or whether or not you wear lipstick. I made it clear I was speaking for myself. For me, femininity is about the strength of vulnerability. It's about being true to who I am, being willing to be judged or disliked for it and admitting I will cry my eyes out when she leaves for college. My strength is in naming and claiming all my feelings, and not letting them scare me. It means if you aren't comfortable with those feelings it's your problem, not mine.
It's a challenge to squash important life lessons into short car rides, but it's those morning lectures that shine a light for her as she makes her way into the world. I hope it's those conversations she'll recall when she's grappling with a tough decision on her own. My job of making her the truest and most authentic version of herself is coming to a close. I admire and respect her and am in awe of her intelligence, kindness, curiosity and femininity. What a gift to have a teenager who trusts me enough to ask me the questions I never asked my mother.
I believe my lecture series instructs me as much as her. As I answer her questions I feel the responsibility of getting it right, of articulating my thoughts clearly and wisely. I try to think before I speak, to make my words and the limited time count. My work is almost done and in this one, important endeavor; raising a fine, strong young woman, I feel like I have been a success.