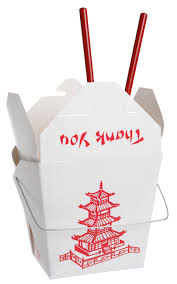 If you look for a recipe for chop suey you will find a broad range of recipes. I was practically weaned on Chinese food, and it has remained one of my favorite cuisines, but I have never eaten chop suey. There are numerous dishes called chop suey, including a number called American chop suey, which is kind of funny because chop suey is a dish invented for Americans in America by the Chinese. Translated chop suey means assorted pieces. And that's what it is. All the kitchen scraps mixed with veggies and bean sprouts and tossed in a wok.
I looked through all the take-out menus in my house (don't ask) and not one listed chop suey. Most did list chow mein which is chop suey with noodles rather than served with rice. Neither interests me. One of my (many) complaints with a lot of Chinese food available is that most of it is some perverted version of what was at one time good food. Now unless you look hard all you can find is too much celery with low-quality meat in gloppy, tasteless sauces.
Authentic Chinese food is made up of many regional cuisines; it is a huge country, slightly larger or smaller than the USA, depending on what factors you include. As in the USA, Chinese regional cuisine is impacted by climate, proximity to water, the type of water (salt or fresh) and the ethnicity of the local population. The most common types of Chinese regional food available here are Cantonese and Szechuan (and Hunan); the former bland, the latter spicy.
When I traveled to China I spent one night in Bejing, but almost three weeks in Guangzhou, eating mainly Cantonese food which was so boring every meal blended into the next. It was all some protein in a pale cornstarch-based sauce and some vegetables, day after day, night after night. We were with a group and sometimes they broke the monotony with visits to restaurants serving other cuisines. Our trip to a Szechuan place was the most memorable.
I don't love spicy food, but I will try pretty much anything. My ideas about spiciness were shattered that night. Szechuan peppercorns are used as an agent to numb your tastebuds, but I felt plenty of heat that night. One of the first and most memorable dishes they served was chicken with chili peppers. The serving bowl was the size of a large soup bowl and the ratio of chilies to chicken was about 3:1. The other thing I remember vividly is that I was sweating profusely for hours after the meal ended.
I recently watched The Search for General Tso a fascinating chronical of the history of Chinese food in America, and specifically General Tso's chicken. Like chop suey, General Tso's chicken is open to interpretation and various permutations; is there a definitive recipe for either? I think the Chinese food I grew up on is the best as a kid and then as an adult, I consumed most of it in New York's Chinatown. Just as you think your mom's cooking is better than mine, you probably think your idea of good Chinese food is better than mine. I may disagree but that doesn't make me right. You like what you like and if what you like is chop suey or chow mein I will try to keep my elitist opinion to myself.