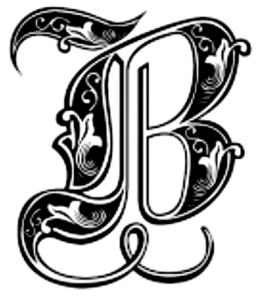 I enjoy baking, and though I don't consider myself a baker, it seems others do. When people talk about my cooking it's baked goods they generally refer to. When I went to culinary school I had a choice of two programs; culinary and pastry. I chose (without any equivocation) culinary. I prefer savory to sweet, can't be bothered to make beautifully decorated cakes, and limit my baking to the simplest of items such as pies, biscuits, and scones.
This week in our march through the alphabet of the Women's Day Encyclopedia of Cookery is devoted to the letter B. I am starting to adjust to the format of the encyclopedia; a mix of definitions of terms, such as balm, brine, and boil, as well as mini cookbooks and single recipes. The B section includes beef, Belgian cookery, braising, bread, and breakfasts in the USA cookbooks. The volume numbers don't coordinate with the letters; Volume I went from A partway through B, and the pagination is continuous which is challenging; Volume II starts at page 173.
The recipe I choose this week is a blueberry pandowdy, a sweet dessert concoction. The pandowdy is an American dish that dates back to revolutionary times and is traditionally made with apples. I don't think I've ever made a pandowdy, but it's a simple recipe of a cooked, sugared fruit mix topped with cake batter and baked. I love blueberries and though the recipe only called for lemon juice I added some lemon zest and made a few other tweaks.
There were no pictures of this dish, so I turned to Google for images of it, and found a wide range of things called pandowdies. It seems most like a cobbler to me, rather than a pie, crisp, crumble or brown betty. According to the Dictionary of American Food and Drink a pandowdy is sliced apples covered with a biscuit dough and is also known as a grunt.
Women's Day called for hard sauce or heavy cream, as a topping, but I'd recommend vanilla, peach or (my first choice) green tea ice cream. If you are going to make this (and you really should) be warned about the cake batter. It is heavy and doesn't spread easily, so you'll need to gently place spoonfuls of it on top of the berries and when it's all on top, carefully spread the batter to completely cover the fruit. This recipe could be used year round for whatever fruit is in season; it would be a nice pear-cranberry option for Thanksgiving.
Blueberry Pandowdy

Print recipe
Ingredients
2 cups blueberries, fresh or thawed/frozen
1/3 cup sugar
1 lemon, zested, juice from 1/2
1/2 teaspoon fresh grated ginger
1 tablespoon instant tapioca
cake
1 stick unsalted butter
1/2 cup sugar
1 Large egg
1 1/2 cup flour (sifted with baking powder)
2 teaspoons baking powder
1/2 cup milk
Directions
Step 1

Preheat oven to 375 (350 for convection)
Combine berries, sugar, tapioca, and lemon juice in a saucepan, and bring to a boil, remove from heat. Set aside.
Step 2


Generously butter a 9X9" baking dish.
Make batter. Cream butter until light and fluffy, add sugar. When sugar is fully incorporated scape down sides of bowl and add egg.
Add flour and milk alternating and beat until smooth.
Step 3


Add berries to baking dish.
Spoon batter onto berries forming a cover. When all batter has been added smooth gently to create a smooth crust
Step 4


Bake 25-30 minutes until top is golden brown.